Good deals are hard to come by – everyone is advertising the best price and the best deal – where do you start? Depending on what you are looking for the search for the ultimate win is often long and drawn out. We here at Cellucity want to make this journey a little easier so we have carefully selected our best budget buys for 2020 in a range of categories to help you out
SMARTPHONES
The Cubot brand is synonymous with great value and their two new offerings are no different. The Cubot P30 and Cubot X20 Pro offer premium specs at budget friendly devices.
CUBOT P30
Coming in at R2999 the Cubot P30 offers a 6.3 Inch display, 64GB onboard memory and 4GB RAM. Along with the triple rear camera and 13MP selfie camera you also get a 4000mAh battery ensuring that your device lasts you through the day. With a conveniently placed fingerprint sensor the Cubot P30 does not compromise on design and offer a premium look. Available online here https://bit.ly/2wkrLNu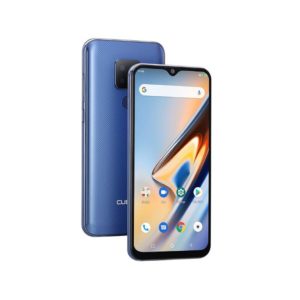 Cubot X20 Pro
The Cubot X20 Pro offers an impressive 6GB RAM, 128GB onboard memory as well as a 6.3 Inch FHD+ display. The Cubot X20 Pro offers a triple rear camera, 13MP selfie camera, 4000mAh battery and is encased in a beautiful glass body design. All this for R3999. Check it out here  https://bit.ly/2PCVyrF
Both devices perform beautifully, come in black and blue, are Dual SIM and would most certainly not look out of place next to more expensive options out there.
AUDIO
Whether you are looking at something for the gym, something for work or something to help you with down time we have some great deals for you this month
ENOD
Our very own ENOD brand of true wireless earphones are powerful in ear buds that come with a charging case compact enough to carry around. Offered in either blue or black the sound quality is fantastic and the 500mAh charging case will offer enough power to see you through a full week of gym workouts. The secure fit ensures that even when you are having an intense workout the buds remain secure. With an IPX5 sweatproof design you can pick up a pair for R799 this month from our online store here https://bit.ly/2TwjJcB
PLANTRONICS BACKBEAT GO 600
The Plantronics BackBeat Go 600 are a fantastic over ear option for either work or entertainment. The Plantronics BackBeat Go 600 headset is lightweight and wireless. With memory foam cups and a compact design these headsets are perfect for travelers. Offering advanced acoustic technology for deep, rich sound the PLantroncis BackBeat Go 600 are on sale this month for R999 saving you R500 – get them here https://bit.ly/32Po3Id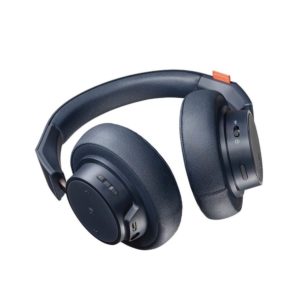 For our daily travelers (the brave souls who can't stay home currently) we have a fantastic range of in-ear wired headsets that you can easily pop in your pocket or handbag for the daily trek. Starting from R149 our range of Recci and Langsdom headsets offer quality build and sound at fantastic pricing – Get yours today here https://bit.ly/2PRNfIP
KIDS GAMING
With school holidays having come early and along with it the need to keep your kiddies inside and safe – we have the perfect companions to keep them from getting bored and frustrated.
LARRY'S RETRO GAMING CONSOLE
Our Larry's Retro Gaming Console offers up great nostalgia – taking you back to the nineties with classics like super Mario Brothers and Circus. Load Shedding? No problem! This handy little gadget is battery operated ensuring that even when the lights go out , the fun doesn't. On offer for R399 find yours here https://bit.ly/2Us2NEx
LARRY'S VISUAL PET
Taking us back to the 90's yet again -the era of the  Tamogochi has made another appearance! The Larry's Virtual Pet offers a variety of different animals to choose from and hours of fun for your little one. At R199 this is a firm favourite here at Cellucity HQ – find it here https://bit.ly/2wlmHsw
WEARABLES
iTouch Air 2
A new addition to our catalogue is the iTouch Air 2 Smartwatch. Offering up a classic and sporty design the iTouch Air 2 is a great and affordable way for those wanting to kick up their fitness regime. Along with the classic fitness features such as a Heart Rate Monitor , the iTouch Air 2 also features notifications for calls and messages. Armed with an alarm and stop watch this device is a firm favourite with our Head Office Team and a steal at only R899. Get yours here https://bit.ly/3bc3tof
GAMING
With so many brands available we appreciate that the search for the perfect gaming gear can be complicated.
PLANTRONICS RIG RANGE
Our current star is the Plantronics Rig range of headsets. With a sturdy build and comfortable design the range comes in version for PC, XBOX and PS4. With ventilated earcups and noise cancelling mics the Rig series are also backed by a 2 year warranty. Starting from R899 we are confident that if you are looking for great value on a budget you cannot go wrong with these. Find them here https://bit.ly/33HR5tG
ACCESSORIES
ENERGEA POWERBANKS
From cables to power banks our wide range of Energea accessories offers something for everyone. With our power banks ranging from 5000mAh to 20000mAh – whether you are looking for something in an emergency or something to last the long haul we have it. See the full range here https://bit.ly/3abfI4o
ENERGEA CABLES
Our cables are also strong, durable and made from the highest quality materials. With our Duraglitz range coming with a 5 year warranty and our Nylotough Xtreme range coming with a 10 year warranty you can be sure you are getting a great deal! See the range here https://bit.ly/2QxEKCI
Our great deals are by no means limited to the above products – check out our website for more great offers. Any questions pop us a message on our Whatsapp line on 0827784400. After hours? Email [email protected] and we will get back to you as soon as possible.